UK – RRT assist Emergency Services at Massive factory blaze in Belgrave, Leicester
Leicester RRT was involved in feeding emergency services & evacuated residents in Leicester during a massive factory fire in Ross Walk. At its peak, up to 70 firefighters from Leicestershire and Derbyshire battled to bring the fire under control in windy conditions, using 12 pumps, 2 aerial platforms and 6 water jets. About 140 residents nearby were evacuated because of the risk from explosions and toxic smoke.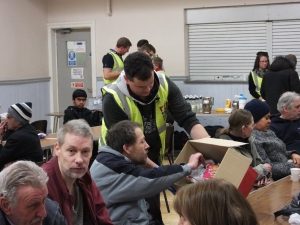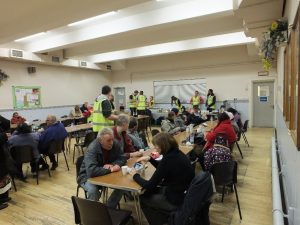 Leicester RRT served hot food and beverages throughout the incident, first at the local community centre for those who had been evacuated (in support of Leicester City Council and Red Cross volunteers), and secondly to the emergency workers on the scene. One of the Sergeants of Leicestershire Police was very grateful for the team's help, saying "your offer of help couldn't have come at a better time."
RRT were glad to be assistance, and thankful that there were no fatalities.